Live music above the Hackney Picturehouse in December!
Hi Hackneyites we've gone and done it again. We've packed another month up to the literal rafters with great live music here at the Hackney Attic. Here's some of the treats awaiting fans of live music. We've got a bunch of other great stuff too so please keep a close eye on our Website and our Facebook & Twitter pages.
Thursday 6 December. 7.30. £4 / £3 / £2
THE BUS DRIVER'S PRAYER feat. Eli Richard Watkins and Amy McAllister
Our monthly Routemaster to your heart has a red-hot line-up (TFL pantone). The thrilling foot-stomping folk of Eli are back for another session; Richard Watkins will be reading from his forthcoming debut poetry collection; and Amy McAllister will be on the top deck regaling you with her winsome Irish rhymes. Plus the bus conductor Jamie Smart has a full band to launch his new EP. Bus driver: Richard Purnell. Obviously.
Friday 7 December. 8.00 – Late. £3
ROMAN ROAD RECORDS LAUNCH // GEFFIN BROTHERS EP RELEASE PARTY + WALTER BENJAMIN/JAKOB BAZORA
Roman Road Records is an East London-based independent record label founded by songwriters producers sound engineers painters and dreamers. This event will not only celebrate the launch of the label but also the release of the beautiful Geffin Brother's self-titled EP. The two brothers write some of the most exciting and fresh music around today and are aided by Jakob Bazora (keyboards) and singer/songwriter Walter Benjamin who will be performing his own set to start the evening!
Wednesday 12 December. 7.30 FREE
LONDON MUSIC SCHOOL SHOWCASE
All the students of London Music School one of London's oldest contemporary music schools playing live at their lovely neighbouring venue… us! A variety of Acts from Singer/songwriters to full Bands with artist from all over the world from Brazil to Sweden and Portugal to London. Always a great night so come and chill out – everyone's welcome.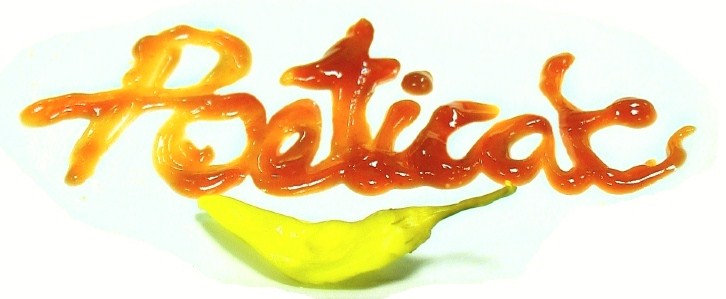 Poeticat's inspiring night of infectious music and insightful spoken word is back featuring:Miraculous Mule(gospel blues prison/work songs and hillbilly music) /Poeticat (thought-provoking poetry and catchy genre-hopping music)/Wendy Solomon(ukulele wielding storyteller)/Ehi Joshua Idehen (mercurial poet and writer)/Spliff Richard (rhymer punner slam/performance poet).
Saturday 15 December. 8.30 – Late. £6 / £5 Concs / £4 Members
ALOMO! & JUJU XMAS SPECIAL! Feat YAABA FUNK!
What better way to celebrate our sister venues coming together for an Afro-smashin Christmas than to join forces for what will truly be… a huuuge night. Coming from the Ritzy Brixton – JUJU! brings their very own Brixton-born circuit stompers up with them… YAABA FUNK(!) A floor-filling extravaganza combining the tightest rhythm section this side of Accra; fat analogue bass-lines blazing horns sparkling African and gritty rock guitars and an un-rivalled on-stage persona. Yaaba Funk make our music-loving dance-floor shakin' hearts go BOOM!They recently supported the great Seun Kuti and the Egypt 80 and their 2nd album provisionally entitled 'No Sleep 'til Accra' is nearly ready for release featuring exciting guest appearances and even more exciting new tracks… tracks we get to shake our nyash to tonight! DJs VOLTA 45 CHIEF COMMANDER YAABA + guests.
Saturday 29 December. 8.30. £6 / £5 Concs / £4 Members
IN IT TO SWING IT! Feat THE SHIRT TAIL STOMPERS
Plus! SWING PATROL CLASS: 7.30. £8 (£6 with gig tkt)
The most spacious luxurious and shuffle-friendly dancefoor awaits (not to mention the finest views!)…. for a flappin' swanky prohibition fun time! Don your finest get up (or don't… no pressure here) as The Shirt Tail Stompers are in the rafters. Old school Jazz for the new school vintage! Heavily influenced by the great American band-leaders and musicians of the 20s 30s and 40s. The London based band are bringing swing music back into the mainstream with their own suave and raucous stamp. There will be gin & juice there will be dancing and there will be bunting… oh yes there will be bunting. The best addition to the longest and last weekend of 2012.
"